The best definition for Paulinho Guitarra is the absolute impossibility of labeling or classifying him. In other words, his best description is a non-definition, starting from his free multiple guitar, attentive to the inspiration and geniality of the greatest musicians on the planet.
The respectful, fun and delightful way Paulinho plays impresses the audience in an interview with the Social Rock Club, playing with Ricardo Marins and Guilherme Schwab, on You Tube.
In a recent conversation with friends, it was said that "Jimi Hendrix would love to meet Paulinho Guitarra". Actually, it is easy to picture a meeting between the two at the Electric Lady Studios, NYC, where a remarkable imaginary jam session would turn into a legendary record. As Paulinho Guitarra, Hendrix also appreciated group work and frantically sought new experiences.
Jimi Hendrix would have appreciated Paulinho's peculiar, reinvented guitar creating innovative mixings. It is hard to capture a swing of soul music, spread it generously on a jazzy texture, put on strong pinches of blues, Brazilian music and rock to, after all, create a new song. Not only does Paulinho Guitarra do it impeccably, but he also creates a new music style called PGM, Paulinho Guitarra Music. Whenever asked to define his style, I just listen to his music quietly, for words and phrases do not convey the enjoyment it provides. It is memorable!
What is more, it is connected with Hendrix, John McLaughlin, Muddy Waters, Stevie Ray Vaughan, Johnny Winter, Rory Gallagher, Ike Turner, Prince, T-Bone Walker, George Benson.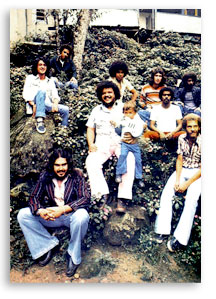 Besides being a guitarist, Paulinho Guitarra is also a composer and music producer. His name is in the history of modern Brazilian music linked to artists, performers and composers of MPB with whom he has recorded and played, such as Marcos Valle, Ed Motta, João Donato, Bebel Gilberto, Tim Maia, Sidney Magal, Cassiano, Hyldon, Marina Lima, Cláudio Zoli, Cazuza, Gerson King Combo, Cassiano, Sandra de Sá, Paula Lima, Carlos Dafé, Banda Black Rio, Serginho Trombone, Leo Gandelman, and Celso Blues Boy among others.
Amid great artists and producers, it is generally agreed that "Paulinho Guitarra brings together the best of a studio musician: talent, pace, discipline and, of course, a contagious atmosphere". Music is his life mission. Before a concert or new recording, he "hibernates" with his beautiful guitars, isolated from the world, working exhaustively on perfecting ideas for hours, days or weeks. Like Hendrix, who recorded 57 times a single take of "Castles Made of Sand", to the point that the band left and only the janitor remained in the studio, Paulinho Guitarra highlights perfectionism as another personal characteristic.
He began playing professionally at the age of twelve, when in 1967 he created the band "Os Adolescentes". Considered "one of the best ball sets in the state of Rio de Janeiro", they won several awards and festivals.
His name soon echoed, and in 1970 Paulinho was invited to the band of the then king of soul music, Gerson King Combo. Soon after that he joined the great Tim Maia's band, recording several albums, including the beloved 'Tim Maia Racional' series (vol. l, ll and lll). He also co-authored several songs recorded by the singer, as "O Caminho do Bem", included in the soundtrack of the award-winning movie "City of God". At that time Paulinho also worked with singers Cassiano and Carlos Dafé.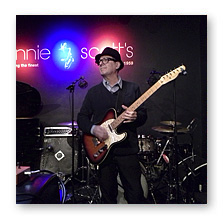 He actively experienced this period of funk and soul invasion of Brazilian music. As a result, he was given by Guitar Player magazine (August 1999) the title "creator of the Brazilian funk guitar".
During the 80s, he performed shows and recordings with singer Marina Lima developing pop language on the guitar. At the same time, he played with the legendary Rio de Janeiro "southern" rock band "Alynaskyna" during the boom of bands that emerged at that time.
He also performed with the prestigious singer Bebel Gilberto and recorded the albums "Burguesia" and "Por Aí …" with Cazuza.
In 1991 he recorded the first solo album "Paulinho Guitarra". His own compositions had Latin and African influences, based on Jimi Hendrix, Eric Clapton, Pat Martino, Wes Montgomery, Miles Davis and John Coltrane.
"Fluent improviser who knows the instrument, Paulinho has absorbed the languages ​​of jazz, blues and contemporary pop" (José Domingos Raffaelli, jazz critic of the newspaper O Globo, 03/15/1993).
Still in the 90s, he played with artists Claudio Zoli, Celso Blues Boy, Black Rio Band and Ed Motta.
In 2004, he released his second album "Paulinho Guitarra – The Very Very Cool Cool Band" under his own label "Very Cool Music", with great reviews in the specialized press:
"… Modernist instrumental package. … The laboratory of instrumental music does not close in the crisis. New guitarist records … Paulinho Guitarra (The Very Cool Band, Very Cool Music),… Musician who has played with Cazuza, Ed Motta, Marina Lima, Bebel Gilberto, Tim Maia and Paula Lima, Paulinho Guitarra, according to Guitar Player magazine " creator of Brazilian funk guitar ", advances in the branches of jazz & blues with titles and themes filled with humor. As in 'A vida sexual das aranhas', which reminds Henry Mancini's style, the rattling 'Mulher esqueleto', a surf beat, and 'Festa dos macacos', in boogie style."   (Tárik de Souza, Jornal do Brasil, 31/01/2005).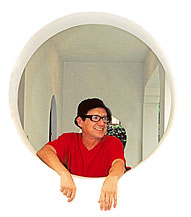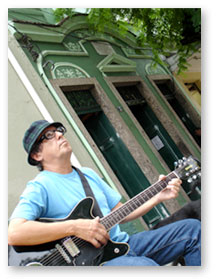 "..Musician who is part of Ed Motta's band and has played with Tim Maia and Cazuza, among others, Paulinho Guitarra shows on his second solo album," The Very Very Cool Cool Band "(label Very Cool Music), that, besides skilled soloist, he is also a great composer of original jazz, blues and rock. " (Além da Guitarra, Antônio Carlos Miguel, Discolândia, O Globo, 21/12/2004).
His album "Trans Space", with the participation of musicians Renato Massa, Serginho Trombone, Kiko Continentino, Ricardo Giesta and banjista Tatoo Magdalena was released in 2008, by "Very Cool Music".
The album "Romantic Lovers – Sparkling Guitars from Paulinho Guitarra", released in 2014, was described by journalist Antonio Carlos Miguel as a "track of an imaginary film", due to the illustrative content of the songs.
Now, in 2019/2020, in addition to accompanying the singer Marcos Valle on the Forecast Weather tour, launches on digital platforms the new authorial disc, "Baile na Suméria", with a super dance to rescue our divine past and Anunnaki straight from civilization oldest in the world, the civilization that taught us everything, from the wheel, to metallurgy. "… After all, he invented a new song, an unprecedented way to play guitar absolutely proof of labels. It was a show-dance-music class entitled to songs from his new album "Baile na Suméria", also the name of the show "(Luiz Antonio Mello, Lam's column), accompanied by the best Brazilian instrumentalists, -Alberto Continentino, Renato Massa, Ricardo Brazil, Kiko Continentino, Marcos de Andrade Nimrichter, Mac Willian, Marcelo Linhares, Marcelo Martins, José Carlos Bigorna, Serginho Trombone, Jessé Sadoc, José Marcos (Zema), Marcelo Frisieiro.